24 Hour Emergency Service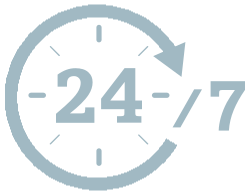 24 Hour Emergency Service
AMAH (24 hour animal hospital) offers 24-hour vet emergency service in Hong Kong. We are committed to providing exceptional medical service for you and your pets. We strive to offer the best continuous care and nursing for your pets, and in the event of any emergencies, that's why we are thrilled to announce the official launch of our 24-hour pet emergency care. Our experienced and compassionate veterinary team is readily available for assistance, ensuring the safety and health of your beloved animals.
AMAH provides immediate care for emergencies such as dogs ingesting large quantities of grapes resulting in acute kidney failure, or cats experiencing sudden difficulty urinating and frequent visits to the litter box. We also offer emergency surgical treatments for cases like fractures caused by accidents.
In the event of any unforeseen circumstances with your pet, it is crucial to act swiftly and utilize the golden treatment window. Contact our 24-hour service hotline immediately at (852) 3899 8999.
Common Pet Emergency Cases:
- Epilepsy
- Poisoning
- Fractures
- Asthma
- Heavy Bleeding
- White Gums
- Stiff Limbs
- Unsteady walking
- Difficulty urinating
- High Fever
- Hypothermia
- Foreign body
- Wailing
- Severe Vomiting
- Diarrhea with blood
- Car Accident